Jeff Sutton, founder and president of Wharton Properties, is a real estate mogul owning over 130 properties in New York City. His persistence and creativity in business placed the 54-year old billionaire in Forbes 400, with his $3 billion net worth. His most notable acquisitions house equally notable fashion empires such as Armani, Prada, Dolce and Gabbana, Alexander McQueen, and Givenchy to name a few.

Early Life
Sutton is a graduate of University of Pennsylvania Wharton School.  Influenced by his father who worked as a product retail importer, he immediately ventured into the world of real estate after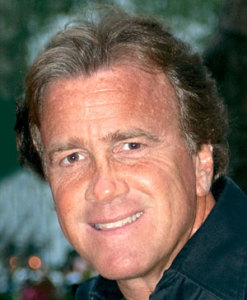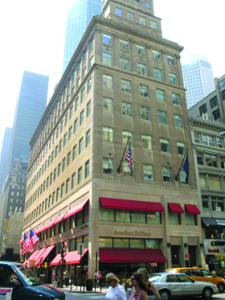 earning a degree. He began as a retails broker back in the 1980s. His early years in the scene was very crucial for him. He lacked reputation and business connections. This proved to be tough especially if you wanted to succeed in the real estate industry at the time.
Undeterred by his lack of connections, he worked hard to get into a real estate company in New York City. During his thirties he met Richard, the person who led him to closing a deal with Payless ShoeSource, now New York's leading shoes retail shop. One day at work, a man renting in a building was complaining about some leak in his roof. This guy, who happens to be Richard was entertained and helped by Sutton to fix the problem. Impressed by this courtesy, Richard then offered Sutton  to collaborate in building Payless in New York. He asked Sutton to find a way to get the perfect spot for the shoe shop.
Getting a place in New York for Payless Shoesource was Sutton's first significant milestone. It was a good start. Different companies started to do business with him. Companies such as Gamestop and CV Pharmacy both wanted him to do to the company what he did for Payless. In 1997, Sutton was promoted as the CVS Pharmacy exclusive in New York. He continues his journey to a more flourished real estate career.
Building Success
His most valuable acquisitions to this day include: 717 Fifth Avenue, with Armani, Dolce & Gabbana and Escada; 720 Fifth Avenue with Abercrombie and Fitch;  724 Fifth Avenue with Prada; 609 Fifth Avenue with American Girl Place; 747 Madison Avenue with Alexander McQueen and Givenchy; 1151 Broadway in Times Square, 1515 Broadway with Aeropostale; 141 Fifth in Flatiron; 379 West Broadway in Soho with Polo Ralph Lauren, Spots in Herald Square such as Foot Locker House of Hoops, Aeropostale, Aldo, Geox, American Eagle and Esprit; 747 Madison Avenue that houses Valentino; and recently, Jeff Sutton signed and worked on a partnership with SL Green for a $136 million-1552 Broadway where Times Square TGI Friday's has built.
Sutton managed to strategize a basic win-win mechanism for leasing properties and maximize profit from it–rather than to upgrade then sell, what he does is purchase, add value, then hold. Overcoming adversity along the way.
His success, unique from others, has it's own philosophy. He said: "It's very important to really know the person you're meeting with. Before you even get there, you should understand what are their goals, their capital expenditures and how much money they want to spend opening up stores. The more I truly cared about people the more money I made."
Behind the Scenes
Jeff has built his empire in New York City. Like a graffiti artist, he leaves his mark on the streets of New York. His creations you cannot unsee, yet he shies away from the limelight. His name one may not know, but his properties are everywhere, standing tall. He is man of few words who lets his acquisitions speak for themselves.
References:
http://www.jeffsutton.com/Jeff-Sutton
http://therealdeal.com/blog/2014/04/04/how-a-leaky-roof-jump-started-jeff-suttons-real-estate-career/
http://observer.com/2011/08/suttons-place-finding-the-king-of-new-york-retail/