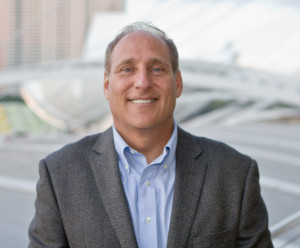 In 2001 I was the president and CEO of SDI Future Health Inc., a medical diagnostic company that worked with physicians to identify and diagnose sleep and breathing related disorders around the country.  I built the company from the ground up and at this point in time the company was valued at $77 million, we had 70 sleep centers in 11 different states, $180 million in gross revenue, and employed over 587 employees throughout the country.
Unfortunately, one woman in Las Vegas, Nevada apparently became unhappy with us after we acquired the local sleep lab that she ran and made her an employee of SDI.  She made claims that my company was engaged in illegal activities such as Medicare and insurance fraud which sparked an investigation by the FBI and IRS.  On January 31st, 2002 I was first made aware of the investigation when 48 agents from the FBI and IRS came into my office with guns drawn.  They seized 3 million paper pages of documents, 43 million pages of electronic documents, filling two semi trucks with boxes and computer equipment, and threatened to shut us down.
For the next three years, nothing happened.
The affidavit was under seal, which meant that there was no way for me to even know what allegations had been made, or if any charges were being filed against me or anyone else.  Although the government agents said they were going to shut the company down, after three years of investigation they weren't able to find any evidence that could prove the allegations, and they had no choice but to let the business continue.  Not that they didn't do their best to shut the company down by other means.  Employees and customers were called and interviewed by investigators, and more than a few later told us that it was implied that continuing to work with my company could lead to themselves being investigated.
The case finally began for me in January 2005 when I was contacted and offered a plea bargain.  As part of the agreement, I would have to admit guilt to certain charges, but myself and all of the company's officers refused to admit guilt when we knew we had done absolutely nothing wrong.  Two months later, I was charged with 136 counts regarding healthcare, and one count of attempt to evade tax.
In and out of courtrooms for the next five years, any time a decision was made by the judge, it was in my favor.  Any time the prosecution made a claim of wrong doing, I had clear and compelling evidence to disprove it, but agents and investigators that, perhaps caught up in the white collar healthcare fraud frenzy of the time, were convinced of my guilt before they began an investigation, and were out to punish me whether I had done anything wrong or not.  Prosecution witnesses lied under oath and contradicted themselves under questioning by the judge. The government prosecutors continued to drag the case out while judges continued to rule in my favor.
After eight years of hell and $8.5 million dollars in legal fees, I received another offer for a plea bargain.  This time the government was going to drop all 136 of the healthcare counts if I was willing to plead guilty to one count of felony tax evasion.  Again, the thought of admitting to something that I hadn't done was something I was not willing to do. But at that point I had to step back and take a look at the situation from another perspective.  Financially, I couldn't afford any more legal fees and emotionally, I could not afford another however many years of not knowing what was going to happen to me.
Although I knew I was innocent, I took the plea bargain.  I admitted to doing something I had not done, I was placed on probation for three years, and I paid a $100 fine. Court Document