"If you had lived 2,000 years ago and sung like that, I think they would have stoned you," says Simon Cowell as a judge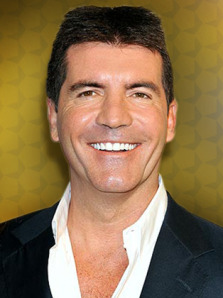 in one of the episodes on the television show, American Idol. Cowell is a record producer but has been known as a commentator—even more famous for his bruising words. What most people don't know, however, is that behind this strong character is a roller coaster ride to success.Simon Cowell is a master of adversity.
What guided Cowell to fame and victory was his father's advice. "My dad said to me, 'Work hard and be patient.' It was the best advice he ever gave me. You have to put the hours in." He jumped over the barriers and courageously faced adversities that came his way.
Being a son of a music industry executive and a former ballet dancer, music has been a constant part of his childhood. However, entering the music industry has not been as easy for him as you may think.
Cowell attended school at Dover College but dropped out at 16. He went for several jobs and bounced from one unsuccessful career to another.
Being trapped in a vicious cycle of unemployment and a relatively low educational attainment as compared to his peers was never reason enough for Cowell to give up. With the help of his father, he got a job at EMI Music Publishing as a mailroom clerk. He worked hard, remained humble, and successfully built a strong network of influential people in the music franchise. This eventually earned him a position as an assistant to an A&R executive at EMI. Later on, he was promoted as a talent scout. Cowell then left EMI and formed E&S Music together with Ellis Rich (Zeleznock, 2008).
Cowell was courageous and always willing to take risks. Partnering with Iain Burton in 1985, Cowell bravely put up their own company, Fanfare Records. Unfortunately, the venture folded in 1989 due to financial difficulties. Although this tragic event buried Cowell in debt, he remained undeterred and worked as a consultant for BMG Records that same year. From there, he slowly propelled to success by signing up a number of great talents for the company. It is said that he was able to sell more that 150 million records and 70 top-charting singles in the UK and United States alone.
 No matter how hard life hit him, Cowell managed to stand back up. Indeed, he has been a pop icon despite his fair share of serious obstacles. Personally, I would say that he inspires people to be a more resilient and determined. Cowell knew what it felt like to have nothing—so he is wise enough to know how to live life now that he almost has everything. He once said, "Money brings you security and choice. You can make decisions in a different way if you have a lot of money. But when you have nothing, you have a naiveté and a more fearless attitude because you have nothing to lose."
More than this, being open to criticism is one of Cowell's best qualities. He inspires people to be more comfortable with the possibility of rejection. As a judge of the most popular singing competitions of this generation, Cowell is not afraid to be hated as he throws out such honest criticism to the shaking contestants of American Idol. This commitment to being true and transparent is a trait that I find deeply admirable.
Cowell's struggles as he climbed the ladder of success serve as a reminder that life is never a smooth-sailing ride. One has to be fearless for him to achieve his dreams. Cowell's story also tells us that we must boldly conquer our dreams and think less of what other people may think. The trials he encountered made him a strong man and this quality makes him invincible—he does not get thrown off easily. We as individuals must take his story as an inspiration to never give up on becoming a better and more successful individual despite all odds.
References:
Simon Phillip Cowell. (2014). The Biography.com website. Retrieved 05:30, Sep 16, 2014, from.http://www.biography.com/people/simon-cowell-10073482.
Zeleznock, T. (2008). 7 Entrepreneurs Whose Perseverance Will Inspire You. Retrieved Sep 16,2-14.http://www.growthink.com/content/7-entrepreneurs-whose-perseverance-will-inspire-you
Simon Cowell. (2014). Feeling Success.com website. Retrieved Sep 16, 2014. from http://www.feelingsuccess.com/simon-cowell/