George Soros is a Hungarian-American self-made billionaire, successful investor, and global philanthropist. He has become a very attractive model for global hedge fund managers. His public image as a heroic loner against a hostile world in which he does great deals against adversity, is universally appealing.

Early Life
 Born in Budapest, Hungary in 1930, George Soros survived the Nazi occupation and Soviet Union's takeover of his homeland. As a young child, Soros learned to survive and succeed the dangers of persecution and war.  At age 17, he left his war-torn homeland and went to England where he began attending London School of Economics. While studying, he worked in a series of odd jobs to support himself. In 1953, he graduated with an economics degree and afterward worked as a trainee at a small London investment firm. Frustrated by the firm's unwillingness to entrust him with responsibilities, he moved to New York where he worked as an arbitrage trader for F.M. Mayer and as an analyst for Wertheim & Co.
Soros's break came in 1963 when he was hired by Arnold and S. Bleichroeder, an investment firm specializing in foreign securities. He convinced his employers to set up two offshore investment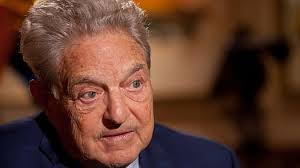 funds—the First Eagle Fund in 1967 and Double Eagle Fund in 1969. When brokerage firm regulations were imposed which limited his ability to run the funds, he resigned to start his own firm. In 1973, he founded Soros Fund Management and later renamed it to Quantum Fund. Within two decades, Quantum Fund yielded over 30 percent per year for its investors as it continues to expand with deals ranging from commodities to modern warfare equipment. By the late 1980s, Soros ranked as one of the world's wealthiest individuals while the firm became one of the world's high-ranking hedge funds. Soros gave up the firm's day-to-day operations from then on. By 1975, Wall Street began to notice him.
Shrewd Investor
Soros's investment style was to find an investment opportunity in global financial markets. He does not limit his scope to a particular geographic area but he seeks opportunities in the entire world. His speculative activities are mostly prudent and on the winning side.
He reached financial notoriety in 1992 when his highly successful intervention in the British market reaped enormous profits. Soros earned an estimated $1.1 billion overnight. He became universally known as "the man who broke the Bank of England" though he may have lost some friends in the U
This seemed to have occurred again in Asian currencies that resulted to the collapse of baht (Thailand's currency) and other Southeast Asian capital markets. It resulted to one of the world's worst financial crisis, Asian financial crisis of 1997, which created a bandwagon effect in neighboring counties: Malaysia, Indonesia, Philippines, and Korea.
By 1998, the overall value of the Quantum Fund was around $6 billion.
Despite his massive successes, not every speculation of George Soros worked in his favor. In 1987, for example, he predicted that US markets would continue to rise. However, due to the stock-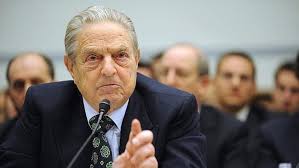 market crash, he lost $300 million although they ended the year with double-digit returns.
Soros also lost almost $2 billion during the Russian debt crisis in 1998 and $70 million during the 1999 technology bubble. He nevertheless continued to survive in the market with his resilience and quick recovery from the losses.
Philanthropy and Achievements
 As Soros acquired great wealth, he also became active in philanthropic causes and political activism. He established the Open Society Institute in 1979 to encourage repressive regimes to have open societies. Between 1979 and 2011, he had given away over $8 billion to public health, human rights and education causes. The Open Society Institute currently has active programs in more than 60 countries around the globe.
Soros received honorary doctoral degrees from University of Oxford, Corvinus University of Budapest and Yale University and is an author of nine books.In 2014, Forbes ranked George Soros as number one in the list of highest-earning hedge fund managers and traders after reportedly earning $4 billion in 2013.
Sources:
http://www.forbes.com/pictures/mdg45eejfh/1-george-soros/
http://www.biography.com/people/george-soros-20926527
http://www.referenceforbusiness.com/biography/S-Z/Soros-George-1930.html