John Paul DeJoria, a  70-year-old business tycoon, is one to prove that the American Dream is real. The self-made billionaire now has over $3 billion personal net worth placing him in Forbes 400.  He is well known as the co-founder of John Paul Mitchell Systems and owner of Patron Spirits.
Humbled by his life on the streets, knocking on doors selling shampoo facing adversity every day, he now extends his success to the community by making sure that his companies take part in making the planet a better place to live. He believes that success unshared is failure. With his vision, passion, and perseverance, JP is here to change the world.

Early Life
John Paul DeJoria was born on April 13, 1944, in Echo Park, Los Angeles. His parents were immigrants — his mother is Greek, and his father is Italian. They divorced when he was two. From then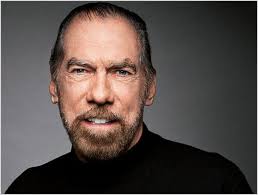 on, his mother supported him and his brother alone by making hats.
Given their unfavorable circumstances, JP knew he had to help. Even as a child, he showed an entrepreneurial spirit. When he was 9 years old, he sold Christmas cards door-to-door. At age 10, he, along with his brother, delivered the morning paper L.A. Examiner before they head off to school.
n high school, he worked different jobs; He was as a gas station attendant, a janitor, and a delivery boy. At the time, he was voted Least Likely to Succeed among his peers. Ironically enough, in 2004 he was awarded by the Horatio Alger Association for the success he has gained despite adversities.
n 1962, he finished high school and joined the navy. After his honorable discharge, he began selling encyclopedias door-to-door, knocking on 30 to 40 different houses before one would even consider talking to him and letting him in. He claimed that this is one of the most influential experience he's had.
Shampoo and Tequila
t was in 1980 when he and his friend Paul Mitchell, a former hairdresser, decided to launch their own company of hair care products. They started with only seven hundred  dollars (a part of which was borrowed from JP's mother) and a lot of hard work.
It was a tough time for JP prior to the establishment of Paul Mitchell Systems. He was homeless twice. The first time was when he was 22 years old, he said he was a victim of circumstances. The second time was before they started the company. They had no budget for advertising so he went door-to-door, one beauty salon after the other, to personally advertise and sell their products. They came up with a shampoo that only required one wash. Their product also acted as a sculpting lotion that protects the hairdressers' hands from the heat of the blow dryer and chemicals. Today, Paul Mitchell is used in salons in over 80 countries. The company now has around $1 billion in revenue, with 9 current brands selling over 100 products.
n 1989, nine years after the establishment of Paul Mitchell Systems, came Patron Spirits. JP along with friend Martin Crowley had an idea of producing the smoothest tequila people could drink.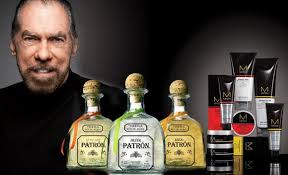 The vision was to produce a premium quality drink that people would want to treat themselves to.
Patron tequila is now considered as an ultra-premium quality tequila, selling over 2 million cases in a year. In an interview with Entrepreneur, JP claimed that Patron is extremely profitable, and very, very large.
From then on, JP has owned several other companies such as John Paul Pet, DeJoria Diamonds, and Rok Mobile to name a few.
 Beyond Business
From being homeless to being a billionaire, JP admitted that his wealth changed him in ways he couldn't have imagined. He can now pay the bills, go places, travel the world in a private jet, an help people around the world. Not only that– JP has been involved in several development projects in Los Angeles,  New Orleans, Mexico and other countries around the globe.
John Paul DeJoria never lacked determination. He always believes that "successful people do all the things the unsuccessful people don't want to do". Despite rejections, he continues to move forward. Maintaining good quality is most important to his business, as well as making sure that all products are made with love. He has come so far but never fails to look back. He is now able to change society, and it makes him feel secure, fulfilled, and most of all: happy.
References:
http://www.forbes.com/sites/robertreiss/2011/06/03/from-homeless-to-billionaire-2
http://www.entrepreneur.com/article/202258
http://www.cnbc.com/id/100000511
http://www.horatioalger.com/members_info.cfm?memberid=DEJ04