In the early 1970s, women at work did not have a lot of options for clothing. This all changed when business innovator Liz Claiborne introduced stylish outfits at affordable prices to contemporary businesswomen. Liz Claiborne, a fashion pioneer and a design visionary, not only revolutionized the fashion industry but also filled a void in the fashion marketplace of the late 20th century with her unique approach to design and quality.

Early Life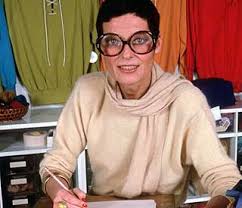 Anne Elisabeth Jane Claiborne, popularly known as Liz, was born on March 3, 1929, in Brussels, Belgium to American expatriate parents. Her father, Omer, was a banker who loved art and her mother, Louise, was a homemaker who taught her to sew. She spent most of her childhood years abroad because of her father's occupation. Even though their family was already settled down in Belgium, they chose to return to the United States when the Nazis threatened an invasion. She was a teenager when they moved to New Orleans, Louisiana.
Claiborne never graduated from high school. Due to her father's insistence, she was sent to Paris to study fine arts to become a painter. Her aesthetic taste was developed as she was studying art, but she knew she would never become a painter.
 Start of a Fashion Career
The young Claiborne was determined to work in the fashion industry and by the time she was 19, she entered and won a design contest for Harper's Bazaar that allowed her to travel and pursue her dream of building a career in fashion. She then persuaded her parents to live with her aunt in New York City and look for work. Her first job was as a design assistant and model for Tina Lesser. That same year, she married Ben Schultz, a book designer, with whom she had one child.
During the 1950s, Claiborne continued to develop her talent as a designer of women's sportswear and casual dresses. For 20 years, she worked for various designers and companies including Ben Reig, Omar Kiam, Junior Rite and Youth Guild of Jonathan Logan. Her first marriage ended in divorce, and in 1957, she married a design executive named Arthur Ortenberg. While at Youth Guild, Claiborne saw an opportunity to design clothes for a growing market—working women in need of more comfortable but professional apparel.
 Her Own Company
After she was unable to persuade her employer to enter the mix-and-match coordinated sportswear market for working women, she started her own company, Liz Claiborne Inc. As president and head designer, she designed the clothes while others, including her husband, took care of other tasks such as production, business administration and marketing.
The company's first line in 1976 consisted primarily of sweaters, knickers, pleated skirts, ponchos, pants, and shirt jackets, all of them colorful and sleek so that they could be mixed and matched in a number of combinations. Moderately priced so that the typical female worker could afford them, Claiborne's designs were an instant hit, and the company's first year sales exceeded $2 million.
 Continued Success
Within a few years, Claiborne expanded her fashion lines to include dresses, accessories, shoes, jeans, perfume, cosmetics and men's wear. The company's market share continued to expand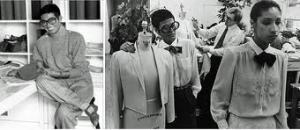 and profits were high. By 1985, as the company sales reached $1.2 billion, it joined Fortune 500's annual list. It was the first Fortune 500 company founded by a woman and was the youngest company to make it onto the list. For fifteen years, her designs and clothing had dominated the fashion marketplace.
 Later Years
Claiborne and her husband retired from active management in 1989 in order to focus on social and environmental work. They remained, however, members of the board of directors. After retiring, Claiborne became a guest lecturer at the Fashion Institute of Technology and the Parsons School of Design, and was a board member of the Council of American Fashion Designers.
When Liz Claiborne died in 2007 at the age of 78 due to abdominal cancer, the fashion world lost a true fashion innovator. At the time of her death, her company's sales reached $5 billion.
In 2012, Liz Claiborne Inc. was renamed Fifth & Pacific Companies, Inc. While her brand may have faded, Liz Claiborne's approach to fashion continues to be apparent in today's working women. Hers is a story that proves how following one's passion is always worth the risk. Claiborne's experience also teaches us that talent alone is not enough; strong will and determination are key factors in achieving success amidst challenges and adversity.
Sources:
http://encyclopedia.jrank.org/articles/pages/6140/Claiborne-Liz.html
http://www.economist.com/node/9432832
http://biography.yourdictionary.com/liz-claiborne