She's been named as the female counterpart of Mark Zuckerberg and the youngest self-made billionaire but less well known. Though not everyone's heard of her, Elizabeth Holmes has taken the world by storm by revolutionizing the healthcare landscape.

Like the majority of all tech billionaires, she also dropped out of Stanford University to launch her startup business making it all the way to the top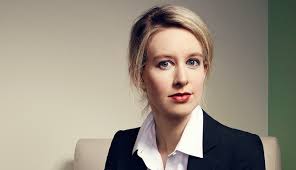 while changing the lives of people.
She found an enormously inefficient process that millions, if not billions, of people use, but no one ever thought of modernizing. That's the dream of every entrepreneur—finding a faster and effective method that only costs a few dollars.
Inspired by Blood
Elizabeth Holmes was born in February 1984 in Washington, DC to Christian Holmes IV, who worked for government's development projects in the US, Africa and China—and Noel, who worked as a congressional committee staffer.
As a child, she was inspired to study medicine and science by her multi-talented great-great-grandfather Christian R. Holmes—engineer, surgeon, inventor and World War I veteran. Enthused by her ancestor's career, she began to have an interest in the field of medicine but soon realized she had fear of needles. This fear would later on motivate her to constantly look for a new and improved way to test blood.
When she turned 9, her father took a private sector job with the industrial conglomerate Tenneco, which often sent him to China. She was interested in learning Mandarin Chinese so her parents found her a tutor along with her brother so they could speak the language. Her teenage years were spent in China and early on, her entrepreneurial spirit already manifested. Expressing concern over how Chinese universities lagged behind in terms of information technology, she started her first business by selling C++ compilers to local universities.
 Risky Business
Holmes was admitted to Stanford University to study chemical engineering. She was 19 and a sophomore at Stanford when she told Channing Robertson, her chemical engineering professor, about her plans to leave her degree unfinished and build a company. She was strongly compelled that her tuition fee could be used for a greater purpose. When asked why she was willing to risk everything, Holmes said, "I want to create a whole new technology, and one that is aimed at helping humanity at all levels regardless of geography or ethnicity or age or gender." Holmes' burning passion convinced her professor that she would succeed. She even ended up living in the basement of a group college house as she worked on experiments, filed a patent and solicited funds. She was prepared to be turned down by hundreds of people before finding an investor who would support her. Holmes worked silently for 11 years in an attempt to avoid potential competitors.
Redefining Success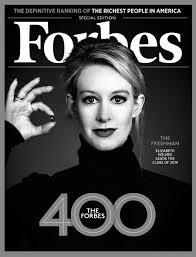 Her company, Theranos, is currently valued at $9 billion and is aiming for a cheaper, faster and easier way of performing blood tests. What was once a secretive company has now revolutionized the collection, analysis, and delivery of medical information. Theranos has grown quickly with 500 employees and with 21 testing centers hosted by Walgreen, the largest drug retailer in US. Among the board of advisors of Theranos are a former senator, general and secretary of state.
Elizabeth Holmes overcame fear and turned it into an extraordinary story of success and scientific breakthrough. Hers is a story of an obstacle that eventually changed people's lives. When Holmes was asked on her message to young women of today, she said, "If I can show that in this country, a 19-year old girl can drop out of school and build something like this, then other women should be doing it." While this is not to say that she is encouraging young women all over the world to disregard formal education and drop out of school, her statement is a wake-up call for every woman who has a burning passion to make a revolutionary discovery.
Sources:
http://fortune.com/2014/06/12/theranos-blood-holmes/