Dr. Patrick Soon-Shiong, age 62, is considered as the wealthiest doctor in history.  He dedicated his career into developing new methods, medication, and treatment to battle health-related diseases, most especially diabetes and cancer.  Dr. Soon-Shiong is a visionary who only wanted to improve the healthcare system through advancement of science and technology.  As a surgeon, physician, and scientist, he values accountability in the medical field and continues to conduct various researches to develop new way of curing illnesses.  Moreover, he is an influential icon in the medical and business communities.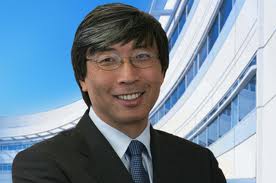 With an estimated net worth of $12.5 billion, Forbes placed Dr. Soon-Shiong at rank 38 in the list of 400 richest personalities in the US.  At present, he is also recognized as the wealthiest man in all of Los Angeles, California.  He is a successful doctor-turned-entrepreneur who strived hard in his profession and aggressively pursued his vision.  Dr. Soon-Shiong is a self-made billionaire who rises from the ranks through hard work, dedication, and an unceasing passion.
Dr. Soon-Shiong is the founder, CEO, and chairman of NantWorks, LCC and NantHealth, LCC.  From 2005 to 2008, he served as the CEO of Fresenius Kabi Pharmaceuticals Holding, Inc.  He is also the Executive Director of the UCLA Wireless Health Institute and a board member of the California Telehealth Network.  On top of these, Dr. Soon-Shiong received the Gilda Club Award for the advancement of cancer medicine in 2006 and was named Business Person of the Year by the Los Angeles Business Journal in 2010. At present, he is also the CEO and chairman of the Chan Soon-Shiong Family Foundation and Chan Soon-Shiong Institute for Advanced Health.  Moreover, he is also a minority owner of the Los Angeles Lakers.
Early years
 Dr. Patrick Soon-Shiong is son to a Chinese immigrant couple who through great adversity, escaped to South Africa during the World War II.  At an early age, Dr. Soon-Shiong showed great interest and ingenuity in the medical field.  As a matter of fact, he graduated from high school at age 16 and became a doctor by the time he turned 23.  Shortly after his graduation from med school, he accepted an internship at a major Johannesburg hospital where he received half the pay that his white colleagues got.
But being the talented and skillful guy that Soon-Shiong is, he was able to rise above the adversity.  Despite this experience, he finished his surgical training at UCLA and became a member of the university's medical faculty in 1983.  What could be considered as the onset of his career was when he performed the first-ever pancreatic transplant on the West Coast.  From there, Dr. Soon-Shiong was able to slowly establish his integrity and credibility in the medical field.  He took the town by storm and eventually became an iconic authority.
Discovery of a Valuable Drug
In 1980s, he decided to enter the business community, without veering away from his medical profession and orientation.  Dr. Soon-Shiong founded two drug companies, American Pharmaceutical Partners in 2001 and Abraxis in 2007.  These enterprises became the source of his billion-worth fortune.  Unfortunately, he had to sell these companies at a combined value of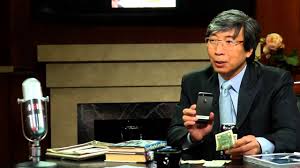 $9.1 billion to fund a medical research, which later on led to the invention of a cancer drug he called Abraxane.
At the time the drug was developed and launched, it did not make high sales in the market.  But because of Dr. Soon-Shiong's faith in his product, he continued production and distribution of Abraxane.  And even though the product struggled for a long time before people finally saw and appreciated its effectiveness, it is now considered as an efficient medication to battle pancreatic cancer.
From there, Dr. Soon-Shiong's achievements came pouring in.  He was eventually recognized as a distinguished medical surgeon, a prominent scientist, and a prolific entrepreneur on a global magnitude.
Overcoming Difficulties
 The winds did not always favor the sail of Dr. Soon-Shiong.  On one occasion, he had to go head-to-head with his own brother, Terrence Soon-Shiong, who filed a lawsuit against him due to a dispute concerning a diabetes research firm.  His neighbors at Brentwood also had complaints about his medical research activities conducted at the neighborhood.
But, beyond these adversities is the heart of a true believer.  Dr. Soon-Shiong's vision was to develop an integrated national health information network that will enable secure sharing of medical information.  And thus, The Rocket Ship Project.
This project aims to link supercomputers, data networks, monitoring devices, wired hospitals, clinics and phones, nanotechnology, and genome molecular proteomic sampling into one system that will provide tailor-fitted wellness care and cancer therapy at affordable prices.  And, just recently, Dr. Soon-Shiong invested $800 million to research institutions, private companies, and academic institutions, among other related S&T organizations, for the realization of his masterpiece.
Although The Rocket Ship Project still has a long way to go, Dr. Soon-Shiong never felt that his vision is out of reach.  In fact, he had already discussed matters with individuals and organizations alike to seek assistance with regard to his project.  And, with Patrick's resources, wit, and attitude, it is only a matter of time before he completes his conquest.
Dr. Patrick Soon-Shiong is a story of vision.  One that was able to escape the confines of imagination and has now taken physical form.  His story of success tells us that our adversities in life should never cloud our determination in pursuing our dreams, and how people will always doubt whether we can reach our goals or not.  But, the more important thing is to always prove them wrong.
Sources:
http://www.forbes.com/profile/patrick-soon-shiong/
http://investing.businessweek.com/research/stocks/private/person.asp?personId=1448886&privcapId=36219009
http://www.worldcongress.com/speakerBio.cfm?speakerID=4641
http://www.huffingtonpost.com/2013/12/01/patrick-soon-shiong_n_4351344.html
http://www.forbes.com/forbes-400/list/#tab:overall_search:Patrick%20Soon-Shiong
http://articles.latimes.com/2012/sep/19/business/la-fi-mo-patrick-soon-shiong-aeg-20120919
http://www.healthitoutcomes.com/doc/visionary-physician-patrick-shiong-opening-day-keynote-mhealth-summit-0001