Carl Icahn had been known as the world's "corporate raider" because of his astonishing acquisitions. Fighting for shareholder's rights, he once wrote on his blog in 1988, "A lot of people die fighting tyranny. The least I can do is vote against it." His contributions to the financial sector were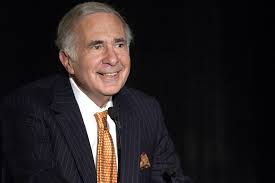 exceptional. His courage and faith in what he believed in were truly admirable. Amid the adversity in his life, he rose up out of any situation because of this bold personality.

As of March 2014, he has an estimated net worth of $23.4 billion and is considered as the richest man on Wall Street according to Forbes. But unlike most bankers, he did not dream of being one as a child. He wanted to be like his father—an opera singer. Far from investment banking and his dream of being an opera singer, he took a philosophy degree and went to medical school and dropped out three years later.
Humble beginnings
Icahn was born in 1936 and was raised by a middle class family. His father was an opera singer, but became a cantor in synagogue a few years later despite being a self-proclaimed atheist. His mother, on the other hand, was a school teacher. Later on, his father went to teach as well.
After attending public school until grade 12, Icahn studied hard and worked to be in Princeton where he studied Philosophy. His mother always has wanted him to be a doctor, so in order to please his mother's wishes, he went to New York University School of Medicine. However, he decided to drop out after three years to join the army.
After leaving the army, Icahn got his first job with the help of his uncle who was working for Dreyfus and Co. at the time. With his employer, Dreyfus, Icahn learned his first lessons on financing. In 1968, he was able to buy a seat on NYSE, and launched his own brokerage firm, Icahn & Co. He was 32.
Rising as a 'Corporate raider'
In 1978, Icahn received his big break when a bet on a stove maker made his firm earn around $3 million. He started controlling stake in firms and implemented changes in the company's structure. He honed his skills as a corporate raider and tried to aim for small firms. By the '80s, however, he started to target larger firms. One of his most remarkable takeovers was of TWA airlines in 1985 where he became the head of the board of directors and CEO.
With his bold moves, Icahn was able to make drastic changes to the structure of the firm. These moves, however, led to inescapable debt for the airline. In 1992, TWA was forced to file bankruptcy, and Icahn left the firm. With his fame and determination, he was able to bounce back.
Icahn was able to control other firms after that such as Nabisco and Motorola. He also pushed for the Microsoft-Yahoo! Partnership, among others. He was not always successful—for instance, he failed to restructure Marvel Entertainment—but this did not stop him.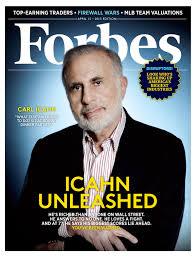 Today, Icahn continues to revamp companies he believes suffer from poor management. He also takes on social responsibility to give back to people through charities and a sports complex he built in his hometown. While he has gained a lot of enemies from this chosen path and his abrasive approach, he just wanted to create a valuable contribution to the world's investment banking—to build a safer environment for today's shareholders.
Carl Icahn's bold personality and determination to succeed has given him a big name in America's corporate world. There may have been more than a few stumbles along the way, but his willpower never wavered. He kept his head high despite having to face numerous people who tried (and are still trying) to bring him down.
Sources:
http://www.bornrich.com/carl-icahn.html
http://www.businessinsider.com/carl-icahn-biography-bill-ackman-rival-herbalife-2013-1?op=1
http://www.therichest.com/rich-list/world/the-10-richest-self-made-millionaires-in-2014/2/