Celine Dion was born into an impoverished but happy family on March 30, 1968. She was the youngest of 14 children and was raised in the small town of Charlemagne, Quebec in Canada. Her childhood was filled with music as she learned to sing with her older brothers and sisters, so she never lacked musicians to accompany her. While still enduring adversity in her early years, Dion already felt the influence of her family's love for music.

Making of a Star
At the age of 12, she composed "Ce N'était Qu'un Rêve" ("It Was Only a Dream") with the help of her mother and brother Jacques. Her brother Michel sent the demo tape of the song to a music manager named René Angélil and from then on, the course of her life has changed.
Angélil believed, even from the beginning, that Celine Dion is meant to be an international singer. He acted upon his faith on her when he entered her into major international competitions. Dion received various international acclaims at a young age of 18, but it was in 1990 that her musical career really began. Despite her youth and susceptibility, her voice and style gave her a commanding presence.
Conquering the US Stage
 In September of 1990, Celine released her first English-language album entitled "Unison." Her first hit song from that album was "Where Does My Heart Beat Now," which sold more than a million copies.
She released her sophomore English album, a self-titled album, in 1992. The album included the hit single "Beauty and the Beast," a duet with Peabo Bryson that was also the theme song for the Disney film of the same title. The song skyrocketed to number one and won both a Grammy award and an Oscar award. She continued working hard to be successful and the next year marked a very important part of her life. She married her manager, René, in Montreal. Even after her marriage, Dion continued having great achievements in her career.
Global Success
 In 1996, her album "Falling Into You" became the bestselling album of the year—selling more than ten million copies in the United States alone and winning Grammy awards for Best Album of the Year and Best Pop Album.
It was in 1997 that Celine Dion reached the greatest height of her success. She recorded "My Heart Will Go On," the theme song for the movie "Titanic." The song sold millions of copies worldwide and won her a second Academy Award.
 Lasting Legacy
 Celine Dion's uniquely magnificent singing voice has propelled her to unimaginable heights and fame. Her road to success had not been easy. During one of her interviews, she confided, "I used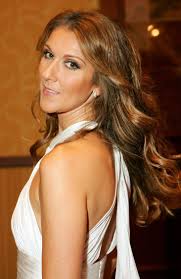 to be led around my vocal chords. They were in charge of my life. They told me what to do and where to go. Not anymore. Now, I'm in charge of my vocal chords and I lead them around, telling them we're going and what we're doing."
She decided to spend most of her time with her family. "My priorities changed since I became a mommy. I love to sing, I love to perform – (but) it is not my life," she once said. In August 2014, she cancelled all her performances slated through March of 2015 in order to focus on her health, her husband's ongoing health problems, and their three children. Family is the most important thing for her, which she emphasized early on her career. Though she experienced adversities in life, she overcomes it with the power of love and a positive attitude.
To date, Dion has won 12 World Music Awards, 5 Grammy Awards, 7 American Music Awards, 20 Juno Awards, 43 Felix Awards and many others. Although she no longer dominates the charts like she once did, Celine Dion remains one of the brightest stars in the music industry.
Sources:
http://www.myplay.com/artists/celine-dion/bio
http://www.biography.com/people/celine-dion-9542132#synopsis
http://www.celinedion.us/biography.html
http://www.thecanadianencyclopedia.ca/en/article/celine-dion/