Steven Spielberg's path to becoming Hollywood's most successful motion picture director of all time was not straightforward, nor was it without adversity. Before he got his name up in lights for directing 6 of 25 top-grossing films in Hollywood, Spielberg had to come face-to-face with numerous rejection and adversities.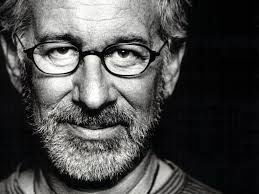 "I dream for a living. This is what I've done with my life. This is what I want to do with my life."
Spielberg knew at a very young age that he wanted to become a filmmaker. Inspired by the first film he watched with his father, he created his first motion picture showing two toy trains crashing into each other. This was followed by more films shot at home using his father's 8-millimeter Bell & Howell wind-up camera, with his friends as actors.
Spielberg also drew inspiration for his films mostly from his life experiences. Some of his greatest movies were drawn from real-life circumstances he had to face while growing up.
In his high school days, Spielberg was bullied because of his religion. He was harassed by his anti-semitic classmates who would sneeze 'Hah-jew' whenever he passed by, and who would also beat him up after school. This experience would later inspire him to create the film Schindler's List, which is one of the top-grossing creations in his career.
Spielberg was in high school when his parents went through a divorce. It was a rough time, and he attributes his film E.T. to this experience. According to Spielberg, E.T. isn't just about a boy with a friend from another planet; it is about a young boy searching for some stability in his life. This was reflective of Spielberg's real-life experiences when his parents' relationship was on the rocks.
With blockbusters like Jaws, Jurassic Park, Raiders of the Lost Ark, and E.T., the Extraterrestrial under Spielberg's belt today, one might assume that he graduated top of his class from a prestigious film school. But many would be surprised to know that Spielberg, in fact, got rejected from USC and UCLA film schools due to his poor grades in high school. Needless to say, these rejections did not stop him from pursuing his dreams.
He went to a university near Hollywood, the California State University at Long Beach. Due to his lack of interest in his classes and his burning desire to get started with his movie career, Spielberg dropped out from school and started hanging around at the Universal Studios lot to observe how real TV shows and movies were made. He spent most of his time watching and learning everything he can from these shoots.
Boldly introducing himself to directors, actors, and producers, Spielberg was able to build a network within the film industry. Through these connections, Spielberg got the chance to present his first short film, Amblin, to the studio executives at the Universal Studios. Impressed by Spielberg's talent and determination, the executives gave Spielberg his first directing contract under Universal Studios. From then on, Spielberg became unstoppable- creating top grossing films for cinema and T.V., and eventually becoming the successful filmmaker that he is today.
From Spielberg's story, we can learn that we should never allow rejection and horrific experiences from the past stop us from pursuing our dreams. Instead of letting his past experiences haunt him, Spielberg used them as inspiration to create blockbuster films. When he was rejected from his dream schools, Spielberg made the "real world" his own school- the professionals producing real films as his teachers and his experiences as lessons. He knew that there's no single way to success. When opportunities didn't come to him, Spielberg sought for other opportunities and created his own path to victory.
References:
http://www.businessweek.com/1998/28/b3586001.htm
http://www.balancedliving.com/steven-spielberg-story-business-coaching/
http://www.theblackandblue.com/2011/04/05/the-steven-spielberg-three-step-guide-to-rejection/